By John G. Wells
Brown 47th International Antique Tool Auction was held October 30-31st 2015, at Camp Hill, PA
Prices realized in this article include a 13% buyer's premium. A 3% discount was available for cash or a good check. The condition of all items was taken from the auction catalog and does not reflect the author's opinion. All photographs are courtesy of Brown Auction Services. Photography by Cami Foley.
The 47th Brown Auction
Millers Falls Tools absorbed Goddell Pratt circa 1932 and became a great source of new collectible tools. Included among the tools in their 41st catalog, published in 1935, were a Bench Hack Saw (miter machine) and amateur size wood and metal turning lathes with counter shafts, cross slide rests and three jaw scroll chucks. Redesigned tools to celebrate their 70th Anniversary were offered in their 42nd catalog published in 1938 and included art deco styled smooth and jack planes and Parson's braces all with red transparent Permaloid Plastic handles and knobs and polished and chromium plated metal parts.
Choice auction Items
Figure 1. Millers Falls Breast Drill
Lot 95 was a Miller's Falls Breast Drill. It shared design influence with the Buck Rogers No. 709 smooth plane, the No. 714 jack plane and with the No. 104 and No. 308 hand drills designed by Roger Huxtable, a talented designer at Miller Falls.¹ These were all the rage and a lot of fun from 1950-1960.² The Breast Drill may have been offered in a later insert to the Millers Falls No. 49 catalog, which I do not have. This example was in fine condition and sold to an absentee bidder for $565.
Figure 2. D.R. Barton In-Cannel Gouges
A set of D.R. Barton crank shank in-cannel (inside bevel) gouges with original handles, lot 211, all in Fine condition brought $226 from an absentee bidder. It was a nice set of seven gouges with the maximum size of 7/8ths of an inch; but it created the temptation to search for a matching 1 inch crank shank gouge.
Figure 3. Model of Farmer's Plow
Lot 261 was a beautiful little model of a farmer's plow. It was made diminutive so it could be carried around by a salesman of farming equipment to create interest and take orders for farmer's plows; it is what is sometimes called a salesman's sample. It all looked original except for the very short section of inappropriate chain near the "T" bar but it still gets the idea across and was probably very helpful in convincing farmers to place orders. It sold to an absentee bidder for $847.50
Figure 4. Sandusky Rosewood Center Wheel Plow Plane
The Sandusky Center Wheel plow plane, lot 291, made of dark Brazilian rosewood had boxwood screw arms and eight cutters. It probably should have been given a professional polishing before putting it in the auction but it was rated Fine for condition and sold to an absentee bidder for $4,520.
Figure 5. 17th Century Hand Forged Brace
The unsigned 17th century brace in lot 298 was an outstanding tool. It was created in a forge by a talented blacksmith well over 300 years ago and still has a lot of character. It was in Good+ condition, and sold for $339 to an absentee bidder who will enjoy it for years to come.
Figure 6. Millers Falls Smooth Plane with Permaloid Handle and Front Knob
The Millers Falls No. 209 De Luxe Smooth Plane, Lot 328 introduced in catalog No 42, issued in January of 1938, had a transparent red Permaloid handle and front knob. The plane's body and lever cap were chrome plated and the upper surface of the sole was finished with a high gloss black enamel. It came in its original box, was, a stunning plane in mint condition and sold in the room to a well-known tool collector for $762.75.
Figure 7. Millers Falls Parsons De Luxe Brace
A Millers Falls Parson's De Luxe Brace, Lot 329, also introduced in Millers Falls' 1938 catalog, No. 42, was designed by W.P. Parsons, the dean of Millers Falls' design and engineering staff, to celebrate his 5oth anniversary with the Millers Falls Co. The chuck is a full ball bearing, other moving parts have oilite bronze bearings, the head and handle are made of red transparent Permaloid and all exposed metal parts are polished and chrome plated. It came in its original box, was in mint condition and sold in the room for $1073.50.
Figure 8. Davis and Cook "Pin Wheel" Level
The Davis and Cook 18 inch cast iron pin wheel level, Lot 348, is a popular design , with collectors, and had good vials and only traces of rust. It was in very good condition, was rated Good+ and sold for $310.75 to an absentee bidder.
Figure 9. Pittsburgh Novelty Company Level and Gravity Inclinometer
Lot 356, the 28 inch Pittsburgh Novelty Co. level and gravity inclinometer is a very rare³ and interesting instrument. This level uses a tiny plumb bob in a pivoting glass enclosure to measure slopes. It was patented by Oscar B. Fuller of Burlington, KS, September 13, 1887, No. 370013, and was manufactured by the Pittsburgh Novelty Works, Pittsburgh, KS for the Murray & Porter Level Company, Pittsburgh, Kansas. It was rated Good+ for condition and sold in the room for $791.
Figure 10. A. Stanley Carpenter's Rule, 1855-1858
The A. Stanley Rule in lot 365, made from 1855 to 1858 only, and described in the auction catalog as an engineer's No. 6 rule, was in good condition considering its age. A couple of knowledgeable viewers said they thought it was a carpenter's rule not an engineer's rule. If it was an engineer's rule, it would have had to have four large boxed tables filling one side of the rule; one each for volume conversions, weight computations, geometric analysis,and steam pump computations, but it did not. I am also told that the "D" scale on its Gunther's slide would have begun with the number "1" not "4" as on the carpenter's rule.³ It sold for $429.40 to someone in the room, who probably appreciated how rare an "A Stanley" rule is; they were made for only three years. After that they would have been stamped with "Stanley Rule & Level Co."
Figure 11. "Tubman" Cast Iron Smooth Plane
Lot 386, the Tubman cast iron smooth plane, was one of the most attractive tools in the auction. It was named by collectors to honor Donald and Susan Tubman of Wisconsin who were the first to find and collect a plane of this type in 1980. Since then a few additional examples have surfaced and found their way into collections, but this may be the first to appear in an auction. If Bob Baker, the greatest tool smith, had restored it he probably would have repaired and reused the original handle and wedge. It was rated Good for condition and was an excellent value for the purchaser in the room who took it home for $3,390.
Figure 12. Lee's Patent Chamfer Plane
The Lee's Patent Stop Chamfer Plane is only the second version that has a lever cap of three versions of this plane that have surfaced; they are the 1st example with a flat plate over a pair of side fences titled 45 degrees, the 2nd version that has a lever cap decorated with beautiful gothic tracery (shown in PTAMPIA), and a 3rd which has a Bailey type cutter adjustment mechanism that was welded into the plane's body. The plane in this auction, Lot 387, is a beautiful example of the first type. It had nearly 100% of its japanning and gold highlighting, and was rated Good+ for condition. It was a good value and sold on a bid of $5,876 in the room.
Figure 13. Stanley No. 1
There were two Stanley No. 1 planes in this auction; Lot No. 228 which was an early model with the "J" trademark on its cutter (Type 1 or 2, ca. 1867-1872) and round head screws to secure the frog in place, and Lot No. 413 (Type 6A, ca. 1891-1892) $1,356 from a buyer in the room.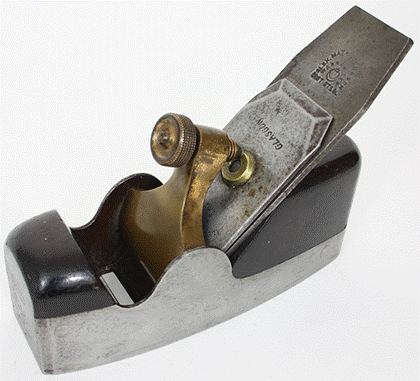 Figure 14. Matheson & Sons Infill Smoother
The Matheson & Sons infill smoother, Lot 489, resembling a Norris No. 4, had a dovetailed steel body, and rosewood infill. It was a beautiful plane, was rated Good+ and was an excellent value for the buyer in the room who purchased it for $254.25.
Figure 15. Preston & Sons Adjustable Bull Nose Right and Left Hand Fillister Plane
The attractive and very scarce adjustable bull nose right and left hand fillister plane, Lot 624, has an adjustable fence and depth stop that can be used on either side of the plane. It was made by Edward Preston & Sons, Birmingham England and has a black japanned finish with polished edges and trim. It was in Good+ condition and sold on a bid of $339 from a buyer in the room.
by John Wells
¹ They were covered by design patent No. 159,339, issued July 18, 1950.
²Millers Falls offered the No. 104, 1/4 inch hand drill and the No. 308, 3/8 inch hand drill in their No. 49 catalog. These two drills were similar in design to their No. 95 breast drill.
³Stanley, Philip E., BOXWOOD & IVORY, Stanley Traditional Rules, 1865-1975, p 63.